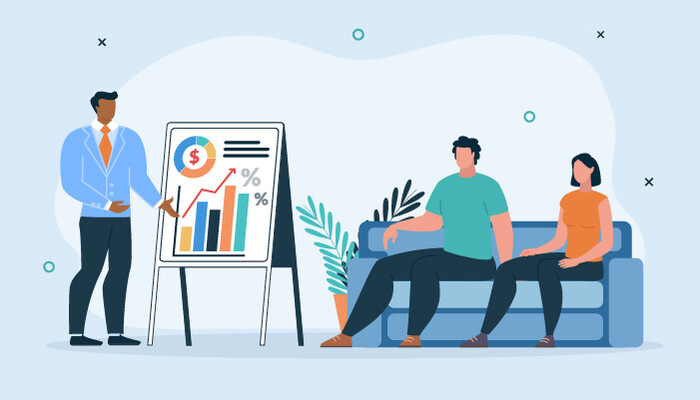 1. Discretionary Investment Management
A discretionary investment Management is one in which client's hand over control of their trading account to Investment advisors, who select and execute trades for them. One of the main benefits for a DIA firm is the speeding-up of the switching process. Enabling managers to react quickly in uncertain times brings huge benefits Benefits of discretionary Investment Management.
Convenience
Excess return
Access to professional insight
2. Non-discretionary investment management
Non-discretionary investment managers are characterized by conducting all the research and recommendations of the investment process. However, the clients retain the right to make the end investment decision.
The client retains responsibility for decisions that are made while still receiving professional research and advice.
Investor goal that has created a unique equity Investment Advisor system. The core of investment advisor that we provide investor with investment advice based on our research but don't actually handle investor finance. That freedom stays solely with investor.
We believe there are no short cuts to create wealth. Long term investment focus and investing in non-cyclical company rooted in middle class values i.e growth without debt ensure better return
Equity expert and research analysts help you find the right stocks from a broad universe which fulfill these criteria. Stocks that show sound fundamentals could potentially create wealth for clients. Combined with the reading of stock prices, financial trends, etc, our research analysts also look at the company's history, fundamental data
We bring to you all of that so that your portfolio is empowered & filled with long-term wealth generators. Choosing potential market leaders that can eventually lead to multi-bagger returns requires intensive institutional level research along with a deep understanding of markets, commitment & resources.
We bring to investor to empowered the portfolio and filled with long term wealth generator quality research is the ultimate key to quality returns.
Our allocation and risk management strategy is designed in such way that to build a portfolio in a staggered manner so that any broader market correction are taken complete advantage of proven time and again effective in generating alpha.
our product
1) Discretionary Investment Management
Investment Required: 25 Lac
Holding period – Long Term
This product are specially designed for those investor who want to stay long term investment in fundamentally strong company The asset allocation in fundamentally strong sector.
Client subscribe to this product will also receive premium report on their register email id.
| Minimum Investment | Holding Period | Stock Recommendation |
| --- | --- | --- |
| 25 Lac | Long term | As per market opportunities and risk appetite |
2) Non-discretionary investment management
Investment Required: 5Lac
Swing Trading is a style of trading where gain in the stock over a few days to several weeks. Swing trading, we use technical analysis to look trading opportunities. Investor who want to stay invested for a short duration of time and want to earn good amount with limited predefined risk.
Client subscribe to this product will also receive premium report on their register email id.
This product is suitable for those traders who have a basic understanding of the stock market.
Minimum Investment Required – 5 Lac
Holding period – Long Term
Stock Recommendation – As per market opportunities and risk appetite
| Minimum Investment | Holding Period | Stock Recommendation |
| --- | --- | --- |
| 5 Lac | Long term | As per market opportunities and risk appetite |
FEES
For Discretionary investment management
Fees- 2 % (annually) on asset under management
Non-discretionary investment management
Flat fees Rs. 10000 (Annually)